Would you like Georgia to become a FairTax State?
We are currently working on creating a bill that would make Georgia a FairTax state. Click to learn more and to contribute to our efforts.
Improve Economic Growth
The FairTax gives you more money in your pocket each month, which will increase spending, helping business to grow and provide more jobs.
Everyone is Equal
A fixed sales tax rate means, everyone purchasing new goods and services in the United States will pay their fair share of taxes.
Simplify the US Tax Code
Tax Day will be a thing of the past. FairTax provides a consistent income to fund the United States Government.
It's Nonpartisan!
The FairTax was born of American innovation and the belief that there is a better way to fund the government.
News Update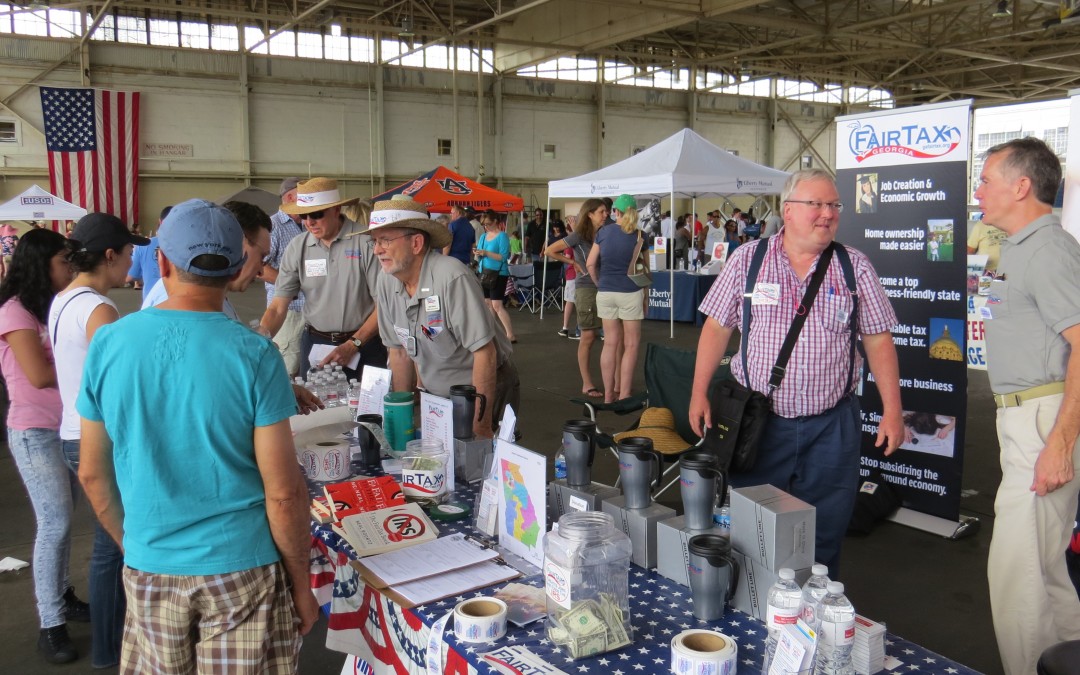 By Marian Warlick. In Part 1, we discussed GFFTs participation in the GOP Convention and the outstanding work done by our volunteers.  Our volunteers also worked on two other events in May: the Walton County Barbecue and the Good Neighbor Day and Air Show at... read more
Want to join?
Show your support and join our movement for the latest news and event information. It is completely free; we only ask that you share what you learn with others who may also support our movement. Sign Up Now
Want to support us?
Georgia for FairTax is a 100% grassroots effort fueled by volunteers. Whether you can volunteer your time, specialty services, or money, the FairTax movement needs your contribution. Donate